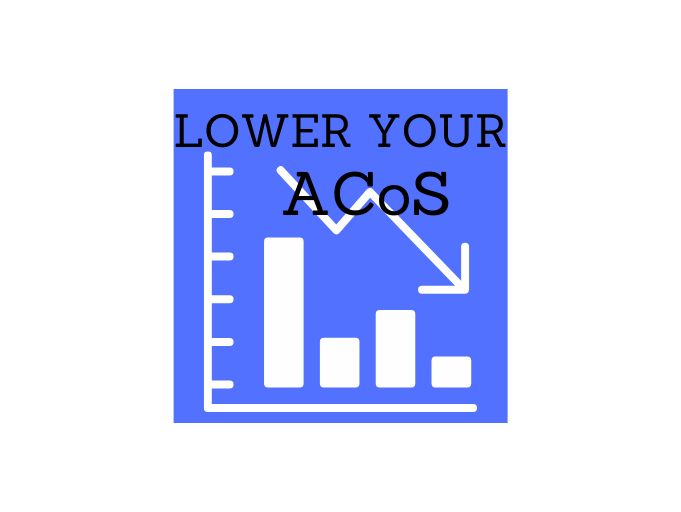 Every seller's dream is to have a lower Amazon PPC ACoS, but in reality, having a high ACOS is pretty common for Amazon Seller Central newbies, even for seasoned sellers. It can be quite frustrating especially if your PPC doesn't translate into sales or improve organic rankings.
Just like in-store businesses, advertising is necessary to bring word about your business to your prospective customers. Amazon PPC is the platform's advertising feature. It is Amazon's 'equalizer' in the sense that it helps small sellers get their products on top along with well-established brands and listings.
As great as what it's for, PPC does require time and money. If you're not careful, it might drain any profit and even your capital. Understanding how it works and how it can bring in sales is very important. That's why we at AMZ Optimized will help you with the basics to help you understand, control, and lower your ACOS.
PPC Basics
PPC (pay per click) means you only pay for the actual clicks your listing gets. If consumers see your sponsored listing and don't click it, you won't have to pay for it.
Types of Amazon PPC Campaign
There are different types of PPC campaigns depending on how you target your ads.
Sponsored Product Ads: Using this type will enable your listing to appear on top or in the middle of the search results page based on the keyword/s you targeted.
Sponsored Brand Ads: Also known as Headline Ads, this ad can let you use your brand logo, a custom headline, and select three product listings. It can be seen on the topmost portion of the search results page.
Sponsored Display Ads: This campaign type uses auto-generated display creative. When using this ad, your listing will appear if your target buyer is browsing similar products.
Lower your Amazon PPC ACOS with this 3 Strategy
1. Target the Right Keywords for your Listing
It's very tempting to want your listing to be associated with a lot of keywords. Do remember that you'll be billed with every click in PPC. So if you have many clicks because you're running multiple campaigns and keywords, you will get a high PPC spend.
So to control your spending, choose 1 to 3 keywords to start with. By selecting a few keywords, you are focusing your resources on a particular keyword and making PPC spending manageable. If the targeted keyword starts to bring in the sales and your organic ranking improves, you can then continue to expand your target keywords.
So how to choose what keywords to target? Identify the top competitions of your product. Using Helum10 or JungleScout, you can extract a report on what keywords your competitor's listings are ranking. A long-tail keyword with a good amount of search volume is good. Selecting keywords with high search volume may mean that it's a common keyword and buyers may not exactly be looking for it.
2. Optimize Your Listing
Once you've decided what keyword/s to target, make sure that or those keywords are present on your listing. An optimized listing contains all the relevant keywords that you want your listing to be tagged or associated with. It also includes using high-resolution images.
A common mistake by Amazon seller newbies is putting too many non-related adjectives and keywords to make it look like your listing is the best. A good practice is to check your competitor's listings and how they presented their product.
3. Manage Your PPC Budget
You need to work within your budget if you want to lower your ACOS. So how much should you spend on PPC? It should be $500 per ASIN per month. This is just a recommendation and not an absolute rule. It will also depend on your niche, pricing, and keyword bid. Products that are more expensive have higher keyword bids. So it's a case-to-case basis.
What you need to remember is to monitor your spending. Is your PPC campaign converting into sales? If yes, then you may slowly increase your budget. If not, then you may have to reconsider your target keyword. Remember, there are other fees from Amazon so you need to consider if it's still within your budget or it will negatively impact your profitability.
Another way to manage your PPC spending is to regularly update your negative search terms and monitor your keyword bids. If it's not generating a sale, you may need to turn off that keyword or reduce the bid amount.
And finally….
Amazon PPC is all about doing your own keyword research, monitoring report, and analysis. It's tempting to automate campaigns so you don't need to set-up campaigns but this usually results in higher PPC spending which in turn results in higher ACOS. Manage your PPC spending and optimize your target keywords with sales conversion and this should help you lower your Amazon PPC ACOS.
AMZ Optimized can help you manage your PPC
If you don't have the time to learn about Amazon PPC or if you're not well-versed with how the system works, you can end up spending thousands of dollars and not even generate enough sales to cover your initial investment.
AMZ Optimized is a full-service account management package which includes top-level content creation, catalog optimization, and paid ads management (+more). With more than 10 years of experience, we know how to help you get your products ranking better in the search results.
You can see a few case studies by visiting https://www.amzoptimized.com/#case-studies
You can check our case studies and see how we've helped our clients scale their Amazon business.
If you want to get a free consultation, you can contact AMZ Optimized by Booking a FREE Call HERE